Since 2001, Tianlu Geomancy has been using a part of our customer's Fengshui Audit Fees to use for yearly Charitable Events and it has been 20 years already!!!
Sincere thanks once again to our Valued Customers who have engaged our Fengshui Services in the year 2020 as well as all our Supporters for their selfless contributions despite the Covid19 situation!!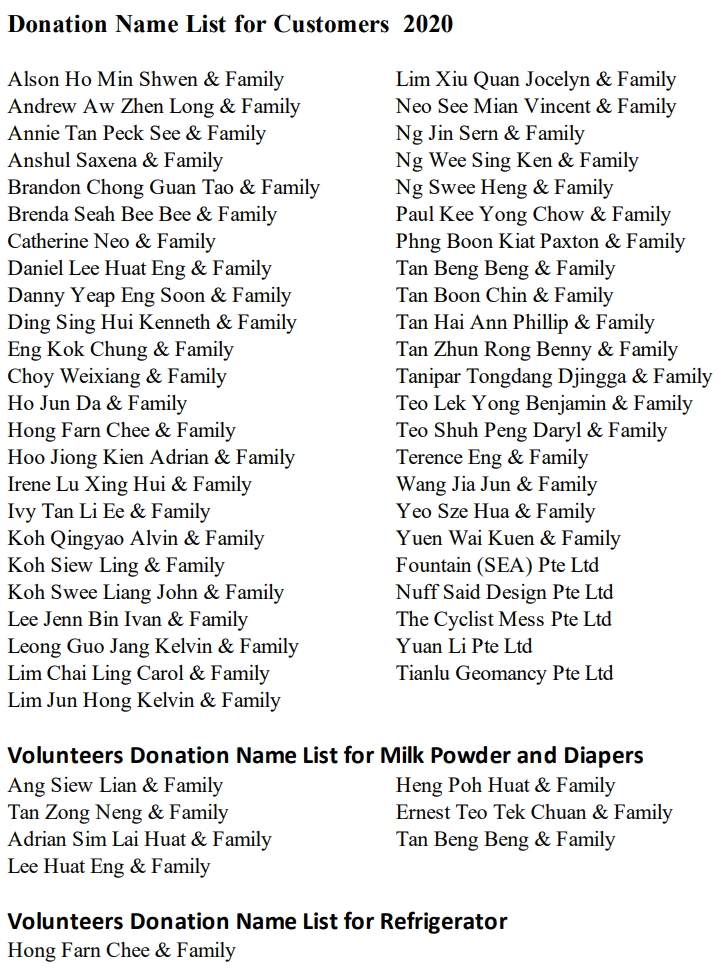 We would never be able to continue with our yearly events without your trust and support!!! Please refer to the attached name list and let me know if I have missed out anyone or spelled your names wrongly.
I will personally recite the Heart Sutra and all your names as a Reflection Of Merits at a temple or at my own office when we have completed our donations.
This year, we have paired up with Brother Kevin Tee 郑文彬 to support his Charity Event with $2500 to purchase about 510 packets of essential items for our Pioneer Generations staying alone and in need of daily food supplies. We worked together to plan and execute the distributions with the help from all the Volunteers.
Initial Stage when we were gathering the funds for our Pioneer Generations.
https://www.facebook.com/100002872565383/posts/3314343862004667/?d=n
Final Stage when we were distributing the goodie bags to our Pioneer Generations.
https://www.facebook.com/100002872565383/posts/3333939173378469/?d=n
We have also worked together with Ms Germaine Wee with $2700 to purchase milk powders and diapers for low income families.
Sincere thanks to the contributions for helping the babies with their daily needs.
These babies are either from Abused Homes or parents who are having a challenging time earning a living with the current Covid situation.
The Social Workers and Volunteers are also helping the families to manage their babies' needs while assisting and encouraging the parents by giving them Hope to move on in life.
With Hope, comes Positive Energy and the Will to Survive and move on in life.
Initial Stage of gathering funds for our Future Generations.
https://www.facebook.com/100001126066709/posts/3775237762523722/?d=n
Final Stage of packing and distribution to our Future Generations
https://www.facebook.com/sim.rayden/posts/3796797367034428
May all of you and your family be blessed with great Health and Wealth throughout 2021 and the world be healed from the Covid19 Pandemic.