A Tribute To The Kind Donors & Families Who Have Donated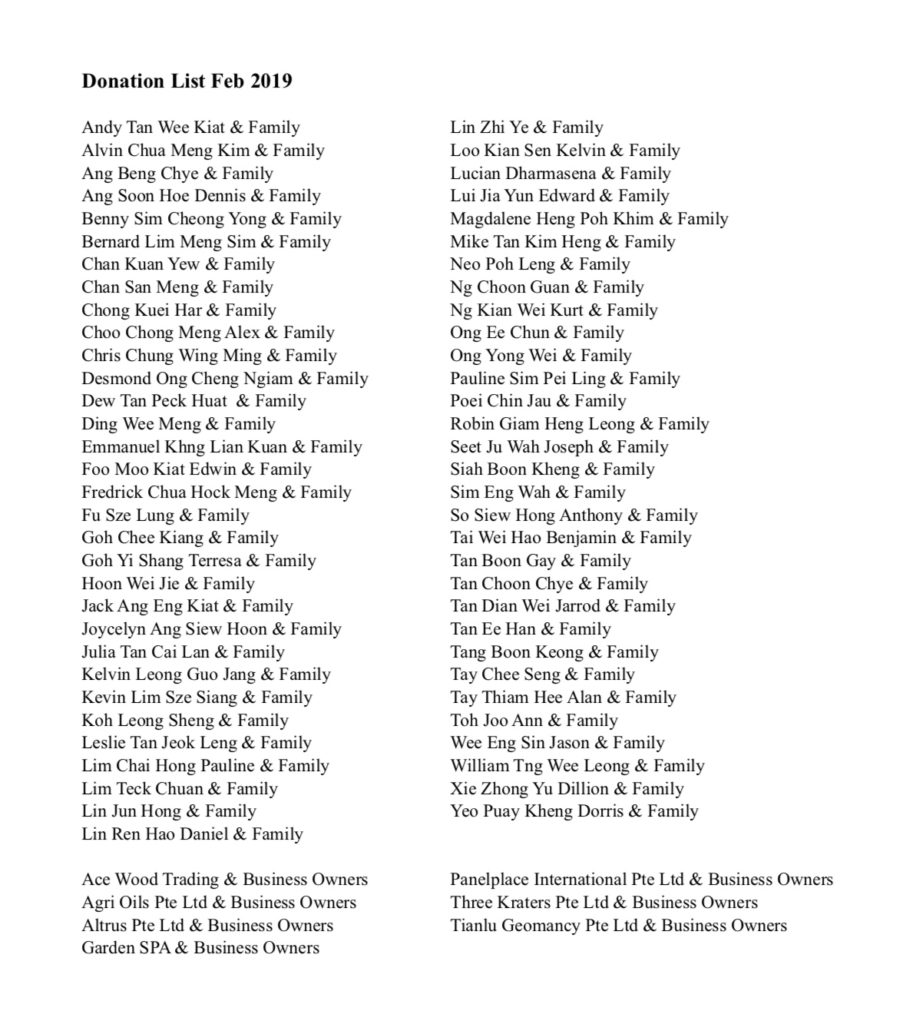 Earlier in February 2019, we went over to an Orphanage in Thammawat Don Jan in Chiang Mai for our yearly donation, however, we still a surplus amount in our donation fund.
Thus in April 2019, we joined our friends in Facebook, who were seeking for funds to help another temple in Thailand to donate sandals, slippers, groceries and medical items to the Novice Monks of Wat Srisoda in Chiang Mai. Thus we contributed $1000 SGD towards this exercise to raise funds.
A total of $7399.90 with the contributions from other donors was transferred from Brother Keith Tay to our representatives Sister Nam Pa Na (the lady in the photos) to buy all the necessary items with the help of Brother Francis Ong .
As we can see below, the novice monks have gotten the new footwear.
All the balance money raised will also be fully used to buy medicine, monk robes for the Novice Monks.
Once again, our sincere thanks to all our Customers for their trust and support in engaging our Fengshui Services so that we can use a percentage of the Fengshui fees paid to us for charity!!
We couldn't have done this donation without all the Volunteers as well as all the other kind donors. May Buddha bless all Sentient Beings with Health and Loving Kindness.
Best regards,
Rayden Sim
Tianlu Geomancy Pte Ltd