About Me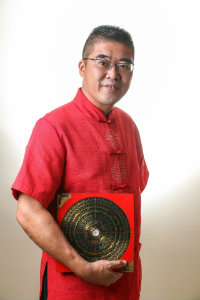 Master Rayden Sim has a track record of many years of Geomancy experience since 1985. He was introduced to the world of Geomancy at a very young age by his father who was a Geomancer, Martial Art Teacher and Chinese Physician.
In 1989, Master Rayden Sim took over the Geomancy profession as his father's health deteriorated. After the passing of his father in 1989, he started out on his journey in enhancing his Geomancy knowledge and sharpened his intuition and meditation skills. According to rules passed down by his father's grandmaster, he was to help people in providing Geomancy consultation and any form of help that was within his means. He has to fulfil a period of 10 years from 1989 to 1999 without asking for any fees when he helps people in need. Master Rayden also used this period of time to expose himself to all kinds of spiritual experiences as well as understanding the power of nature.
Master Rayden Sim became a full pledged Professional Geomancy Master in 2002 and received the prestigious Successful Entrepreneur 2010 (Platinum Award), Circle Of Excellence Award 2012 (Singapore's Top 5) and Asia Pacific Brands Award 2014 (Singapore's Finest).




Master Rayden Sim provides professional advice in the following areas:
International/Professional Residential and Commercial Geomancy audits.
Corporate Geomancy Consultant of Professional Organizations giving advice to enhance Productivity and Wealth for businesses.
Chief Trainer in developing and conducting Specific Professional Geomancy courses specially designed for Interior Designers and Property Agents.
Conduct Talks on Life Planning, Wealth & Wellness and 12 Zodiac update for the new year.
House and Commercial unit Cleansing, Chanting and Blessing services to enhance Personal and Business Luck, Creating Harmony and enhancing Wealth.
Providing Auspicious Dates Selection service for Customary Wedding, House Shifting, Start of Renovation works etc.
Providing expert guidance for traditional customary wedding and Chinese customary rituals.
Providing advice for newly wedded couples through Ba Zi Personal Life Reading to better understand and enhance their new journey in life.
Providing Geomancy service to select the best Burial Ground and Niche for ancestors to rest in peace and to benefit their descendants.
Work hand in hand with various Financial Companies to give talks on the yearly 12 Zodiac Signs and Sharing Session on Life Planning (Using Master Rayden's personal experiences to share with audiences on the benefits of Insurance/Writing Will/Investments during the Life Planning Talk).
Talks and Wealth Enhancement Seminars given to the following companies: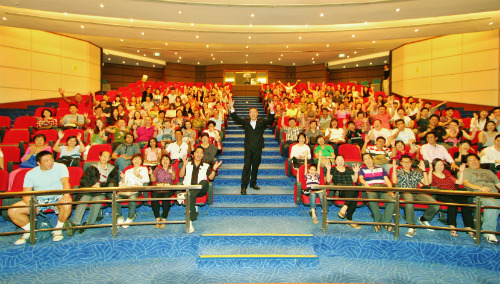 a) Standard Chartered Bank Singapore – Tower B Marina Boulevard
b) Nirvana Memorial Garden Singapore – 950 Old Choa Chu Kang Road
c) Singapore Lifestyle Planning Pte Ltd – 99 Bukit Timah Road
d) Syngenta Asia Pacific Pte Ltd – 1 Harbour Front Avenue
e) Microsoft Operation Pte Ltd (REC Club) – 438 Alexandra Road
f) Shell Chemicals Seraya Pte Ltd – 61 Seraya Avenue (Jurong Island)
g) Shell Eastern Petroleum (Pte) Ltd – Shell House & Shell Marketing Centre
h) Nokia Siemens Networks Singapore Pte Ltd – 438B Alexandra Road
i) T-Systems Singapore Pte Ltd – 23 Tai Seng Drive
j) Mondelez Asia Pacific – 1 Harbourfront Avenue
k) Sincere Watch Limited – 8 Temasek Boulevard
l) Keppel Shipyard Limited – 51 Pioneer Sector 1 & 15 Benoi Road
m) CSC Technology Singapore Pte Ltd – 221 Henderson Road
n) Singapore Institute Of Manufacturing Technology – NTU – Choa Chu Kang Road
o) Phillips Securities Singapore Pte Ltd – Balestier Road
p) PhillipCapital – Equinox
q) BNY MELLON – Equinox
r) Allianz – Asia Square Tower 2
s) Ministry of Culture, Community & Youth – Old Hill Street Police Station
t) CWT – 38 Tanjong Penjuru
u) IATA – 111 Somerset Road
v) Great Eastern Singapore – 1 Pickering Street
w) Citibank Singapore – Asia Square Tower 1